The term "periodontics" refers to the dental specialty that pertains to the prevention, diagnosis and treatment of periodontal disease that affects the gums and jawbone. The gum tissues serve to surround and support the teeth and the underlying jawbone anchors teeth firmly in place. Periodontists have completed several years of extra dental training and are concerned with maintaining the function, health and aesthetics of the jawbone and tissues.
Reasons for periodontal treatment
Periodontal disease is a progressive condition which begins with mild gum inflammation called gingivitis. It is the leading cause of tooth loss in adults living in the developed world, and should be taken very seriously. Periodontal disease (often called gum disease) is typically signified by red, swollen, painful, or bleeding gums, but in some cases has no noticeable symptoms.
Periodontal disease generally begins when the bacteria living in plaque cause an infection in the surrounding tissues of the teeth, causing them to become irritated and painful. Eventually, this infection will; cause the jawbone to recede and the tooth to become loose.
There are several reasons why periodontal treatment may be necessary:
Moderate/advanced gum disease – This occurs when the gums are bleeding, swollen or red around most teeth and the jawbone has begun to recede.
Localized gum recession – The infection which propagates moderate or advanced gum disease often begins in one area. Gum recession may also be caused due to over brushing with a hard bristle brush, or due to a tooth that is not positioned properly. Immediate treatment is required to prevent further spreading.
Before crown lengthening – The periodontist may lengthen the crown of the tooth by removing surrounding soft tissue to provide more tooth exposure.
Ridge augmentation – This procedure, often called "recontouring" may be required to correct an uneven gum line. Before embarking on treatment, a periodontist needs to treat any bacterial infections and periodontitis.
In the case of mild/moderate periodontal problems, the focus of the periodontist will be on curing the underlying bacterial infection and then providing advice on the most appropriate home cleaning methods.
Sometimes a deep scaling is needed to remove the bacterial plaque and calculus (tartar) from the teeth and tissues. Where periodontal disease is advanced and the jawbone has regressed significantly, more intensive cleaning may be recommended and loose teeth that cannot be saved will be removed.
The periodontist is trained in all aspects of dental implant procedures, which can restore functionality to the mouth when teeth have been affected by periodontitis.
Because periodontal disease is progressive, it is essential to remove the bacteria and calculus build up to halt the spread of the infection. Your dentist will be happy to advise you on effective cleaning methods and treatment options.
What is a Periodontist?
Bone Grafting
Crown Lengthening
Gum Grafting
Gum Recession
Oral Cancer Exam
Periodontal Scaling & Root Planing
Pocket Reduction Surgery
Sinus Augmentation
Soft Tissue Grafting
What is a Periodontist?
A periodontist is a dentist who specializes in the soft tissues of the mouth and the underlying jawbone which supports the teeth. A dentist must first graduate from an accredited dental school before undertaking an additional three years of study within a periodontology residency training program, in order to qualify as a periodontist.
The primary focus of this residency training is on both surgical and non surgical management of periodontal disease and the placement of dental implants.
Conditions Treated by a Periodontist
The periodontist is mainly concerned with preventing the onset of gum disease (periodontal disease), diagnosing conditions affecting the gums and jawbone, and treating gingivitis, periodontitis and bone loss. Periodontal disease is a progressive condition and the leading cause of tooth loss among adults in the developed world.
The periodontist is able to treat mild, moderate and advanced gum disease by first addressing the bacterial infection at the root of the problem, providing periodontal treatment, then providing information and education on good oral hygiene and the effective cleaning of the teeth.
The most common conditions treated by the periodontist are:
Gingivitis – This is the mild inflammation of the gums which may or may not be signified by pain and bleeding.
Mild/moderate periodontitis – When the pockets between the teeth and the soft tissues are measured to be between 4-6mm it is classified as moderate periodontitis (gum disease).
Advanced periodontitis – When the pockets between the teeth and the soft tissues in general exceed 6mm in depth, significant bone loss may occur; causing shifting or loss of teeth.
Missing teeth – When teeth are missing as a result of bone loss, the periodontist can implant prosthetic teeth. These teeth are anchored to the jawbone and restore functionality to the mouth.
Treatments Performed by a Periodontist
The periodontist is able to perform a wide range of treatments to halt the progression of gum disease, replace missing teeth and make the appearance of the smile more aesthetically pleasing.
Here are some of the treatments commonly performed by the periodontist:
Implant placement – When a tooth or several teeth are missing, the periodontist is able to create a natural-looking replacement by anchoring a prosthetic tooth to the jawbone.
Osteoplasty (hard tissue recontouring) – Once periodontitis has been treated, the periodontist can recontour the hard tissue to make the smile both natural-looking and aesthetically pleasing.
Gingivoplasty (soft tissue recontouring) – As gums recede due to periodontitis, the teeth may appear longer; causing a "toothy" smile. The periodontist can remove tissues or straighten the gum line to make the teeth look more even.
Bone grafting – Dental implants can only be positioned if there is sufficient bone to attach the prosthetic tooth to. If bone loss has occurred, bone grafting is an excellent way to add or "grow" bone so that an implant may be properly secured.
Deep pocket cleanings – As gingivitis and periodontitis progress, it becomes more difficult to cleanse the pockets between the soft tissues and the teeth. The periodontist can scale and root plane the teeth (sometimes under local anesthetic) to remove debris and infection-causing bacteria.
Crown lengthening – In order to expose more of the natural tooth, the periodontist can remove some of the surrounding gingival tissue.
The periodontist is a highly skilled dental health professional who is able to diagnose and treat many commonly occurring soft tissue and bone problems in the oral cavity.
Be sure to ask your periodontist if you have any questions or concerns.
Bone Grafting
Crown Lengthening
Gum Grafting
Gum Recession
Oral Cancer Exam
Periodontal Scaling & Root Planing
Pocket Reduction Surgery
Sinus Augmentation
Soft Tissue Grafting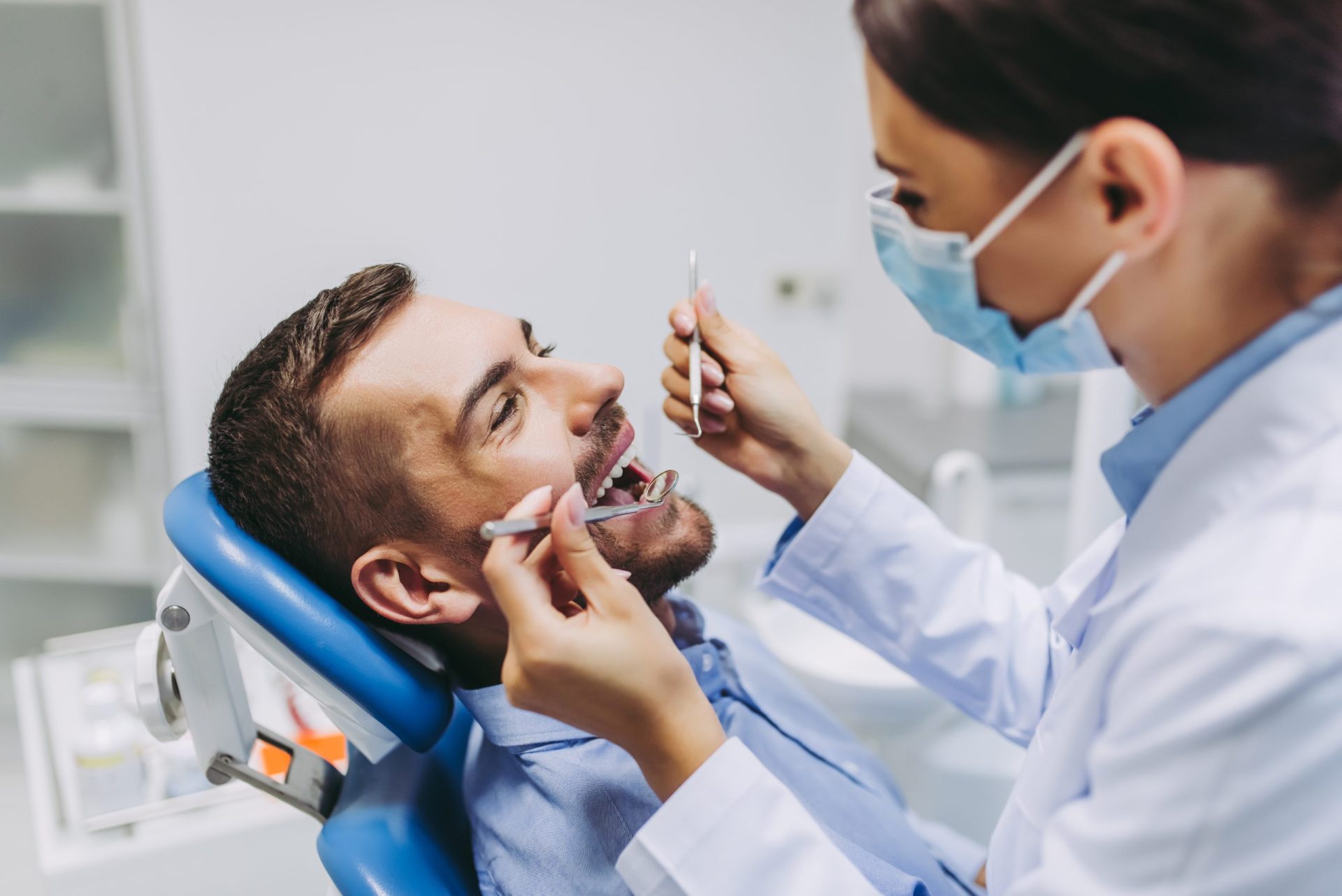 We Offer Emergency Dental Services
At Marbella Dental Studios, we know that people don't always love going to the dentist. But do you know what everyone does love? Getting compliments on their beautiful smile. If you want to show off your pearly whites in Scottsdale, Arizona, schedule a dental appointment today. The talented dentists and hygienists at Marbella Dental Studios offer cleaning, whitening and oral surgery for patients of all ages including children.
Whether you need intensive oral surgery or you want to make your smile a few shades whiter, you can trust the job to the pros at Marbella Dental Studios. Contact us to learn more about the services we provide clients in Scottsdale, AZ. 
The Proof is in Our patients
My son had his first appointment today at Marbella Dental, and it was amazing. Everyone was so nice and professional. We were taken care of almost right away. They're very knowledgeable, and answered every question I had. Highly recommend this place.
Literally they cheered when I walked in! This is my kinda dental office! Everyone was very friendly and super knowledgeable. This team of healthcare providers are eager to help their patients and it shows. I must add that they speak Spanish this is huge'
Very pleasant experience with dental visit today. Very clean office and friendly staff. Had a cleaning and exam and all communications with Dr. Murano, hygienist and front office personal was very positive.
Such a friendly office! Destiny is very welcoming at the front desk and Alexis might be the most gentle hygienist I've ever had. I was seen on time and the office is very clean. Dr. Murao is also very friendly.
4845 E Thunderbird Rd Ste 3 Scottsdale, AZ 85254
Tuesday
9:00 AM - 5:00 PM
Wednesday
10:00 AM - 6:00 PM
Thursday
8:00 AM - 6:00 PM