Orthodontics is a branch of dentistry specializing in the diagnosis, prevention, and treatment of jaw, face and bite irregularities (malocclusions*). Orthodontic treatment is provided by an oral health care provider known as an Orthodontist, who has typically completed two to three years of additional training beyond dental school.
Recent years have brought about many changes within the dental industry, specifically with regards to orthodontic treatment and care. Now more than ever patients are experiencing fewer incidences of cavities and missing teeth due to the heightened awareness of fluoride use and preventative dentistry. This increasing awareness on the health and look of a patient's smile has fueled the desire for many to seek out orthodontia not only as a medical necessity, but for cosmetic reasons as well.
Whether it's traditional braces or custom made removable appliances, orthodontics can help you have the healthy, straight, beautiful smile you've been waiting for!
Give us a call today and schedule your orthodontic consultation!
*Malocclusion is the technical term for teeth that don't fit together correctly. Malocclusions not only affect the teeth, but also the appearance of the face. Most malocclusions are inherited; however some are due to acquired habits such as thumb sucking and tongue thrusting. The spacing left from an adult tooth being extracted or an early loss of a baby tooth can also contribute to a malocclusion. 
What is an Orthodontist?
Who Can Benefit From Orthodontics?
Orthodontic Treatment (Braces)
Care Following Orthodontics – Retainers
Invisalign®
What is an Orthodontist?
In much the same way as doctors choose to specialize in areas such as cardiology and neurology, dentists can also choose to specialize. Orthodontics is a dental specialty which aims to prevent, diagnose and treat facial and dental irregularities, such as malocclusions (bad bites). Many orthodontic practices are limited to dentofacial orthopedics and general orthodontics but can successfully treat patients of any age.
Orthodontists are fully qualified dentists who embark on a further three years of university-based study and gain extensive clinical experience in an orthodontic residency program. The American Association of Orthodontists (AAO) is the regulating body for this branch of dentistry. Selecting an orthodontist who is a member of this organization adds the assurance that treatment is being administered by an individual with specialty education in oral biology and biomechanics. The AAO recommends that children should first be examined by the orthodontist around the age of seven, to ensure that jaw and tooth irregularities are not beginning to form.
What does an orthodontist do?
Orthodontists are experts in correcting misalignments of the teeth and jaw. There are many debilitating problems associated with misalignment, for example, speech defects, difficulties chewing and difficulty maintaining adequate oral hygiene.
Here is a brief overview of some of the most common issues an orthodontist can successfully treat:
Anteroposterior deviations – Common examples of anteroposterior deviations include underbite (the lower teeth are positioned further forward than upper teeth) and overbite (the upper teeth are positioned further forward than the lower teeth). Both of these deviations can cause difficulty articulating and chewing.
Overcrowding – Overcrowding is one of the most common problems orthodontists treat. On occasion, lack of jawbone space means adult teeth cannot erupt in alignment with existing teeth. The orthodontist is able to realign the teeth using a number of unobtrusive devices and treatments.
Aesthetic issues – In some cases, the shape of the whole face is negatively impacted by malocclusions or a bad bite. The orthodontist can restructure and realign the jaw, lips and teeth to create a beautiful, even smile.
How does an orthodontist realign jaws and teeth?
Initially, the orthodontist conducts a thorough examination of the jaw and teeth. Panoramic x-rays and study models (bite impressions) will be taken prior to the orthodontist making treatment recommendations. The orthodontist will recommend the best treatment plan for the patient's particular condition.
Here is a brief overview of some of the treatments orthodontists may use:
Dental braces – The combination of brackets (which are affixed to each individual tooth), and an archwire (which connects each bracket) are commonly placed to gently train the teeth into proper alignment. Dental braces can be made of metal, ceramics or clear ("invisible") materials.
Headgear and facemasks – These devices are generally used to correct a developmental problem, such as an overbite or an underbite. In addition to the dental braces, the orthodontist will design the headgear and/or facemask which fit around the head and attaches to the braces. This structure will further encourage the teeth and jawbone into alignment.
Retainers – After the orthodontist has realigned the teeth using dental braces, removable devices or a headgear, a retainer may then be provided to ensure that the teeth do not begin to move back toward their original positions. Retainers are generally worn until the underlying bone has reformed into the correct position.
If you have any questions about orthodontists and the treatments they provide, please contact our office.
Who Can Benefit From Orthodontics?
Orthodontic Treatment (Braces)
Care Following Orthodontics – Retainers
Invisalign®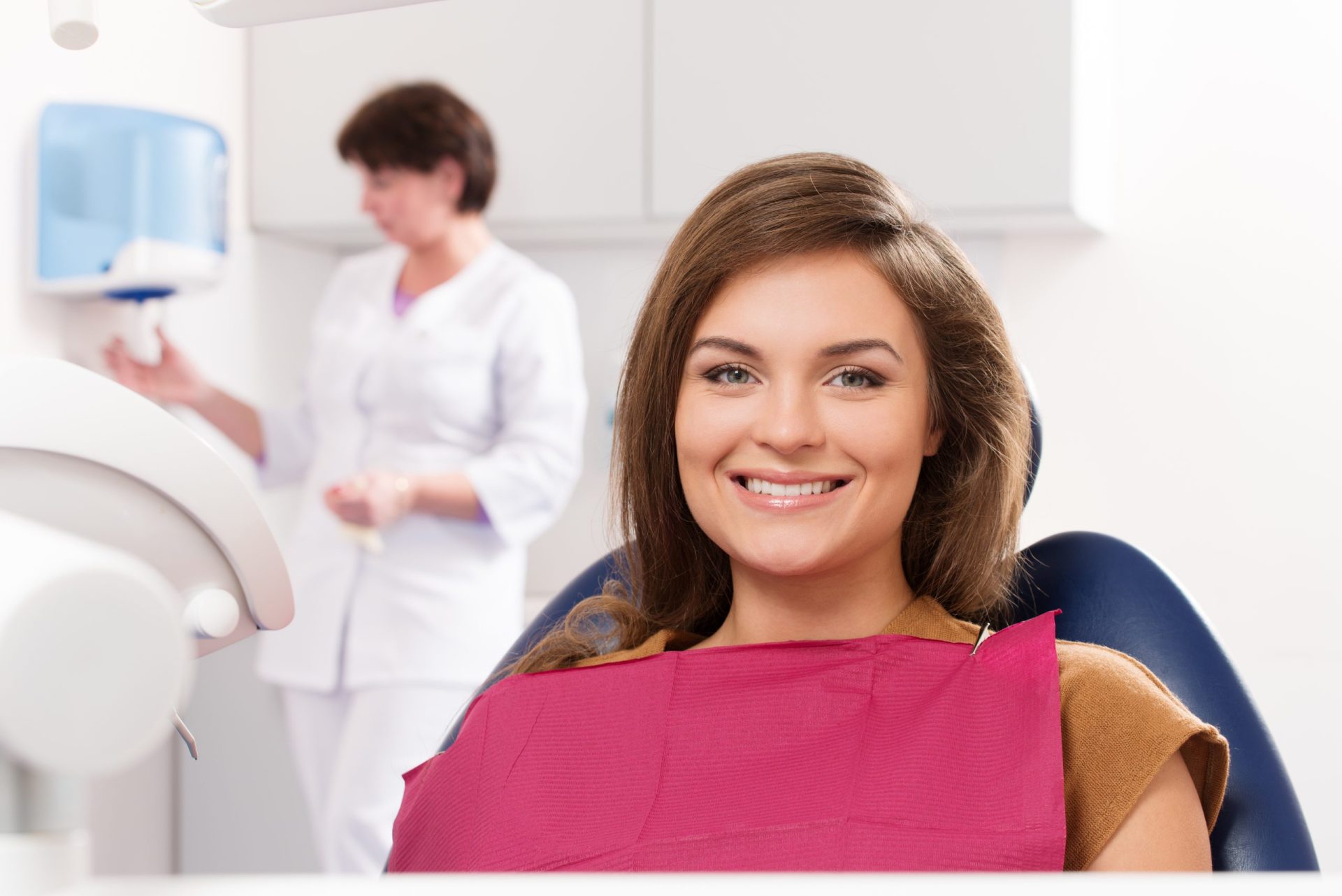 We Offer Emergency Dental Services
At Marbella Dental Studios, we know that people don't always love going to the dentist. But do you know what everyone does love? Getting compliments on their beautiful smile. If you want to show off your pearly whites in Scottsdale, Arizona, schedule a dental appointment today. The talented dentists and hygienists at Marbella Dental Studios offer cleaning, whitening and oral surgery for patients of all ages including children.
Whether you need intensive oral surgery or you want to make your smile a few shades whiter, you can trust the job to the pros at Marbella Dental Studios. Contact us to learn more about the services we provide clients in Scottsdale, AZ. 
The Proof is in Our patients
My son had his first appointment today at Marbella Dental, and it was amazing. Everyone was so nice and professional. We were taken care of almost right away. They're very knowledgeable, and answered every question I had. Highly recommend this place.
Literally they cheered when I walked in! This is my kinda dental office! Everyone was very friendly and super knowledgeable. This team of healthcare providers are eager to help their patients and it shows. I must add that they speak Spanish this is huge'
Very pleasant experience with dental visit today. Very clean office and friendly staff. Had a cleaning and exam and all communications with Dr. Murano, hygienist and front office personal was very positive.
Such a friendly office! Destiny is very welcoming at the front desk and Alexis might be the most gentle hygienist I've ever had. I was seen on time and the office is very clean. Dr. Murao is also very friendly.
4845 E Thunderbird Rd Ste 3 Scottsdale, AZ 85254
Tuesday
9:00 AM - 5:00 PM
Wednesday
10:00 AM - 6:00 PM
Thursday
8:00 AM - 6:00 PM